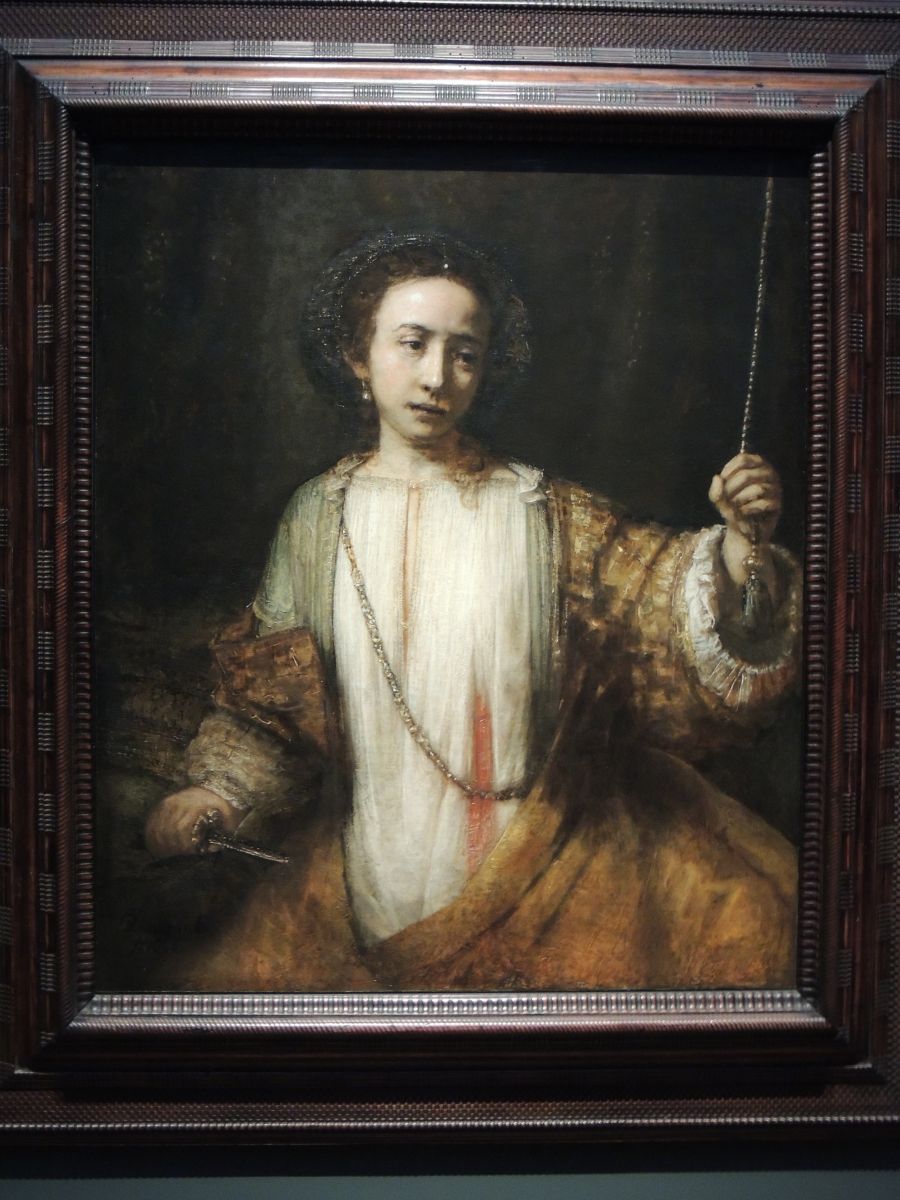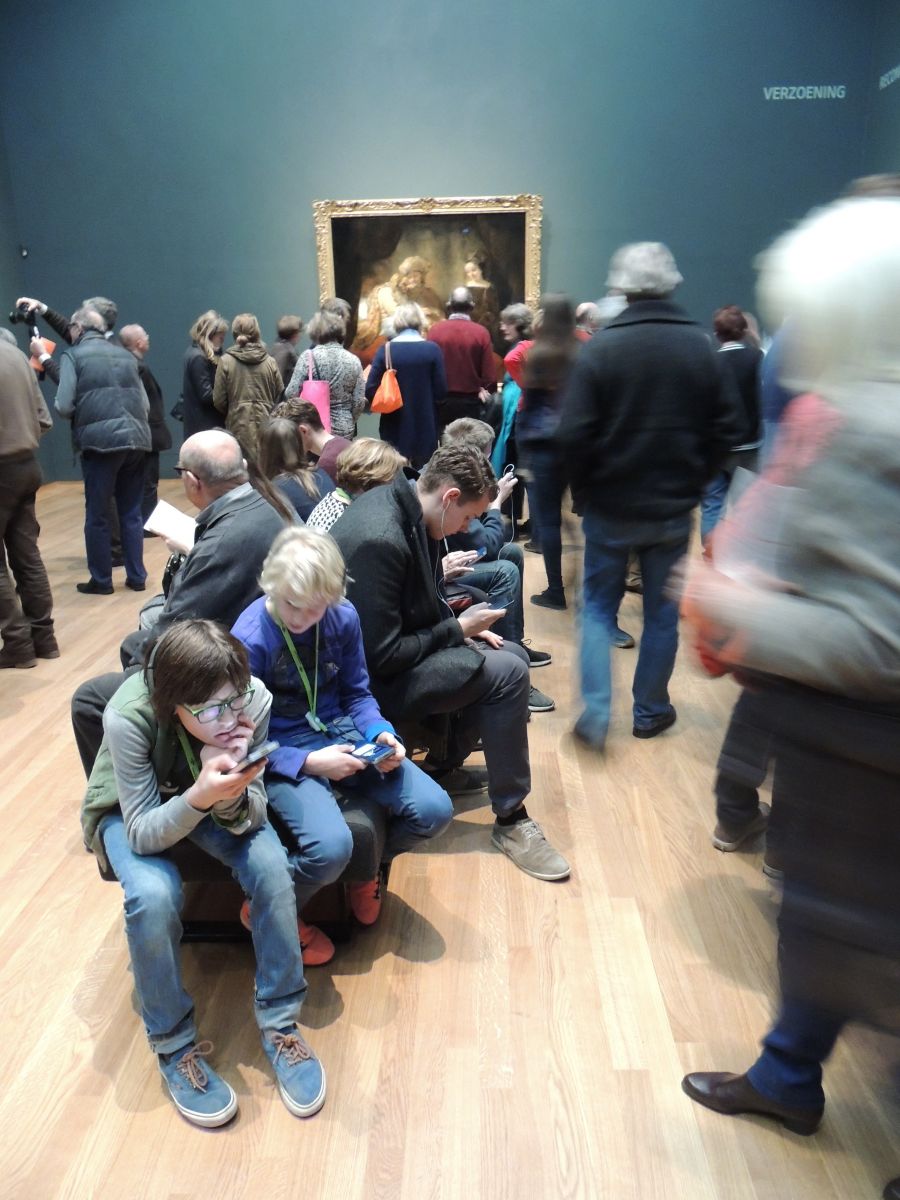 Naar 'Late Rembrandt' in het Rijksmuseum. Mooie tentoonstelling. Best wat gezien wat ik nog niet had gezien van Rembrandt Van Reijn. Zijn genialiteit komt goed op je af.
Je moet er wel wat voor over hebben. @#@% druk, meerdere rijen. Naast inspirerende kunst krijg je ook een flinke les in menselijk gedrag: dringen duwen, elkaar de ruimte niet gunnen, ongegeneerd met alle apparaten voor iedereen langs de kunstwerken vast moeten leggen.
Went to see the 'Late Rembrandt' exhibit at the Rijksmuseum. Beautiful. Got to see works by the master I hadn't seen before. His genius is very captivating.
You do however have to make some sacrifices to get to enjoy the art. @#@% busy. Had to endure several queues. Aside from inspiring art you get quite a lesson in modern human behaviour: pushing, shoving, not allowing each other any space to take in the art, and the uncontrollable need to use all your equipment and blocking other people's view and start flashing.